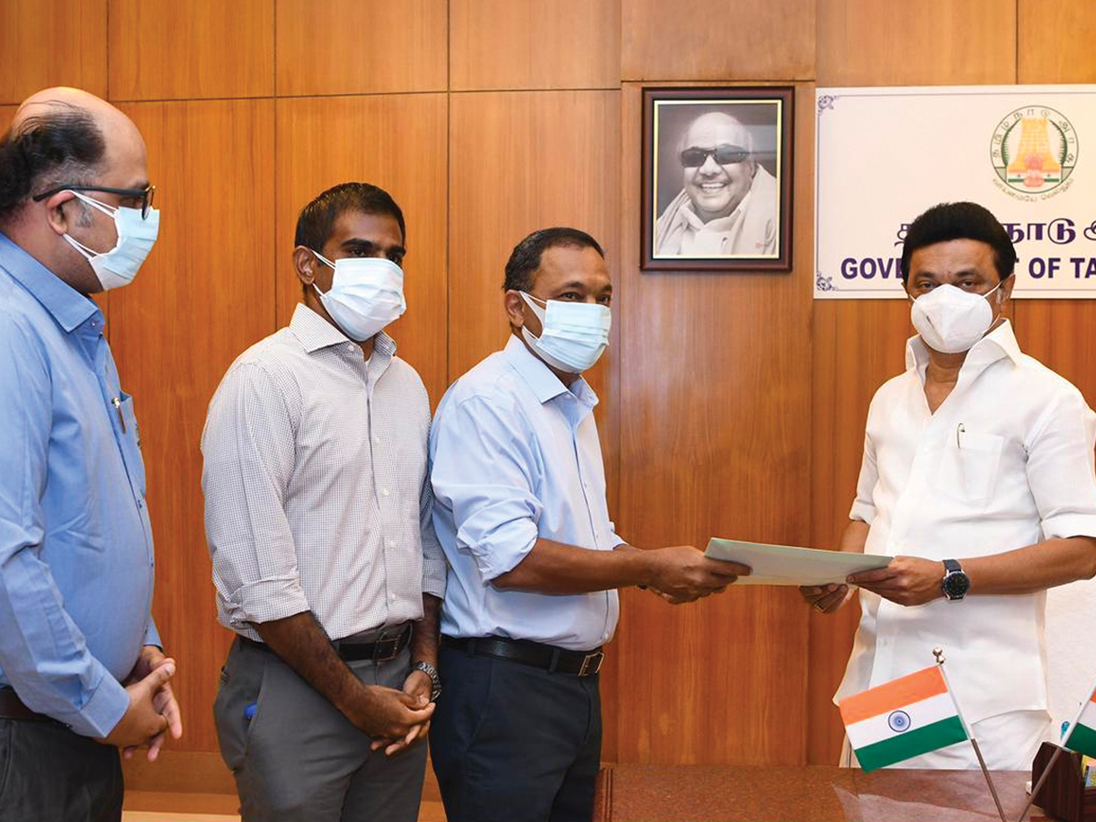 MD Arun Murugappan handed over the cheque to Stalin
The Murugappa Group donated ₹6 crore towards the State Disaster Response Fund on Tuesday.
The group's managing director Arun Murugappan met Chief Minister M.K. Stalin at the Secretariat to hand over the cheque.
A number of philanthropists visited Mr. Stalin and gave donations of ₹1 crore each. Among them were J. Sekar of JSR IDPL and A. Padmasingh Isaac, chairman, Aachi Group. Urbaser Sumeet, CREDAI, Pallavaa Group, Erode and L.S. Mills Limited also made contributions.
The office-bearers of the Federation of Tamil Nadu Private Omni Bus Operators' Association met the Chief Minister and gave a sum of ₹1 crore.